National Stadium "Vasil Levski" entrance 26, 1000 Sofia, Bulgaria 
+359 896727025


+359 884174743
Are you ready to join my team?
Let's work and have fun together in the world of athletics. Because in sports you can find yourself, your friends, even your love.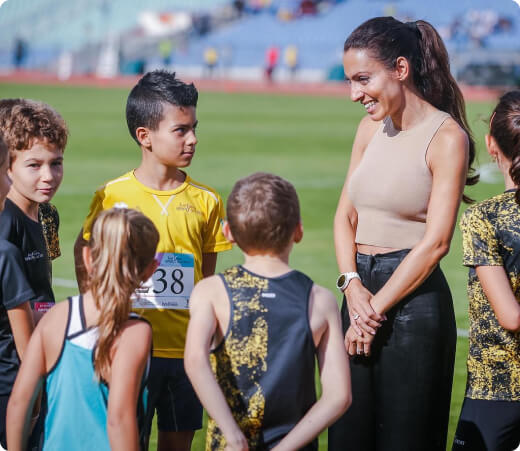 Part of me, part of my love for the track
In Bulgaria we say that "if you have given yourself, you did not live in vain…"
Today I want to give you part of me, part of my love for the track. Love, that takes me back to the stadium every single day for the last 21 years and give my all there. 
Love that makes me feel how my heart beats every time I am on the starting block. To sleep over victories and losses, medals and tears, to dream. And above all to believe.
To believe that making yourself better in something will make the world better for others.
I invite you to join me and Ivet Lalova Sprint Academy.
It does not matter how old you are, what you can do and whether you want to win the Olympic gold or run for yourself. Everyone starts from somewhere. Everyone can run. I can help you run faster… to your dreams.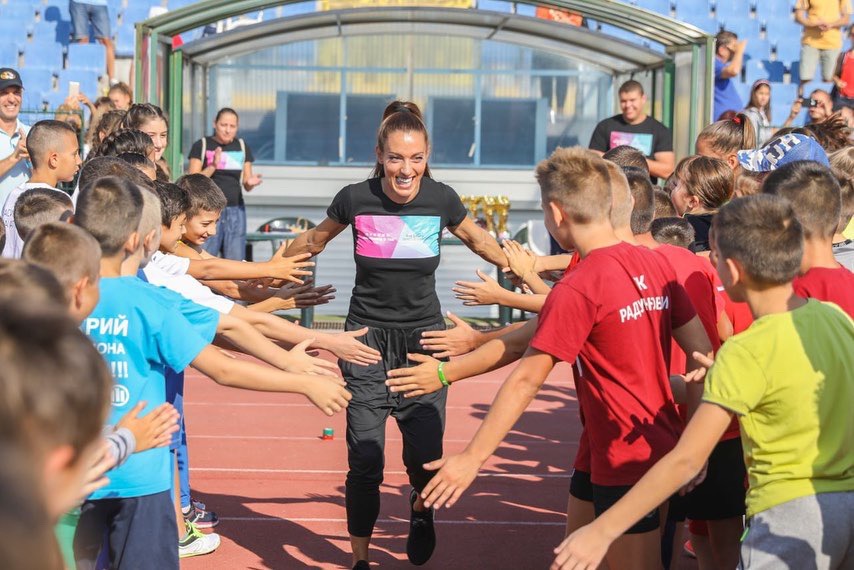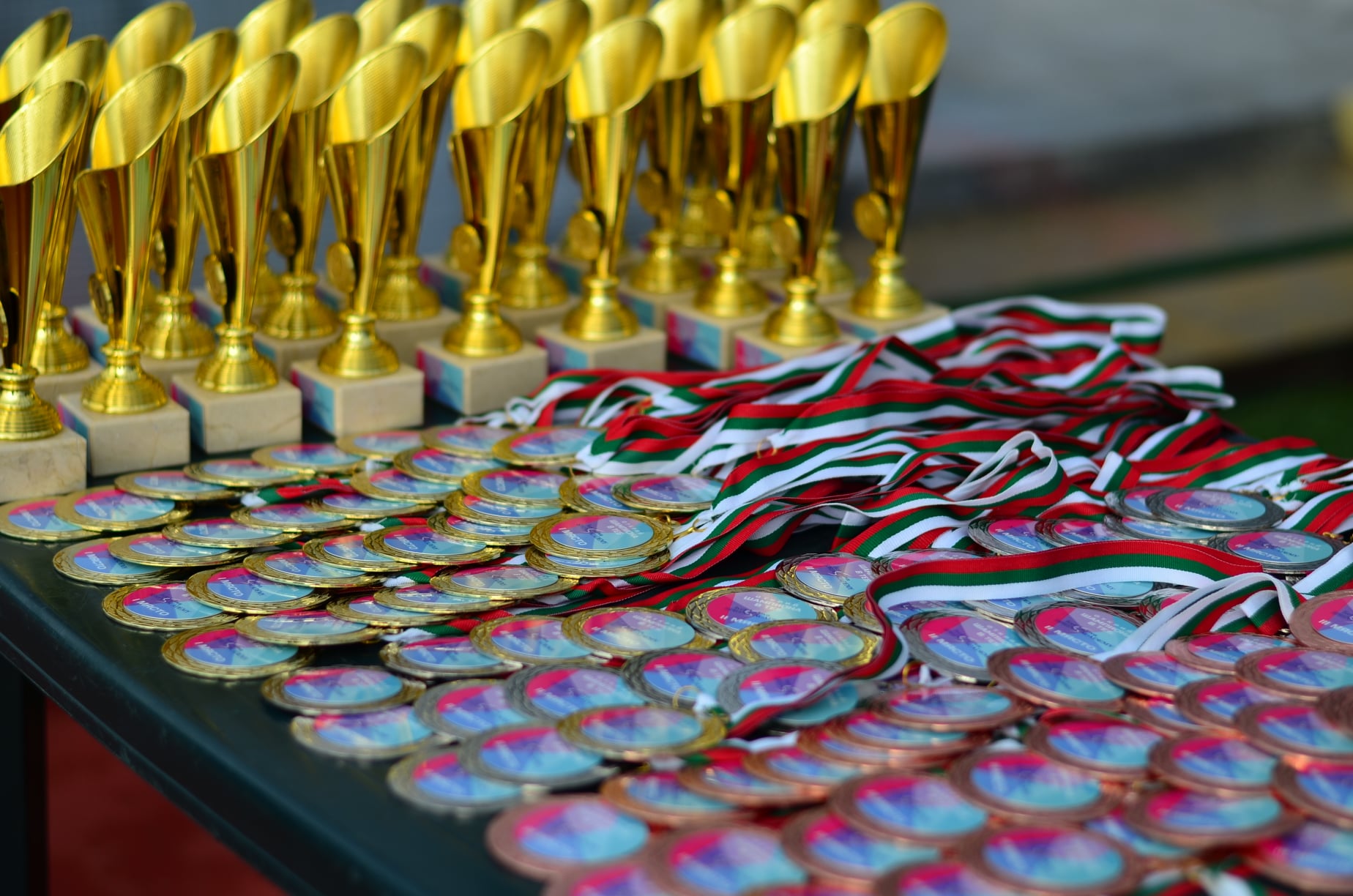 Track and Field Club "Ivet Lalova Sprint Academy" was established in 2012 in Sofia. Member of the Bulgarian Athletics Federation, the club develops both professional and amateur sport. Its mission is to support the development of athletics in Bulgaria and to menage and train athletes of all ages in national championships and tournaments; to promote the basic ideals, principles and values of sport and to contribute to their dissemination, especially among younger generations; to fight against all forms of discrimination and violence in sport.
Are you ready to find the champion in you?
Attention all young athletes! We are excited to announce an upcoming athletic competition for kids. This is a chance for you to showcase your skills and compete against other talented athletes. Stay tuned for more details on how to sign up and participate. Let's get ready to show off our sportsmanship and have some fun!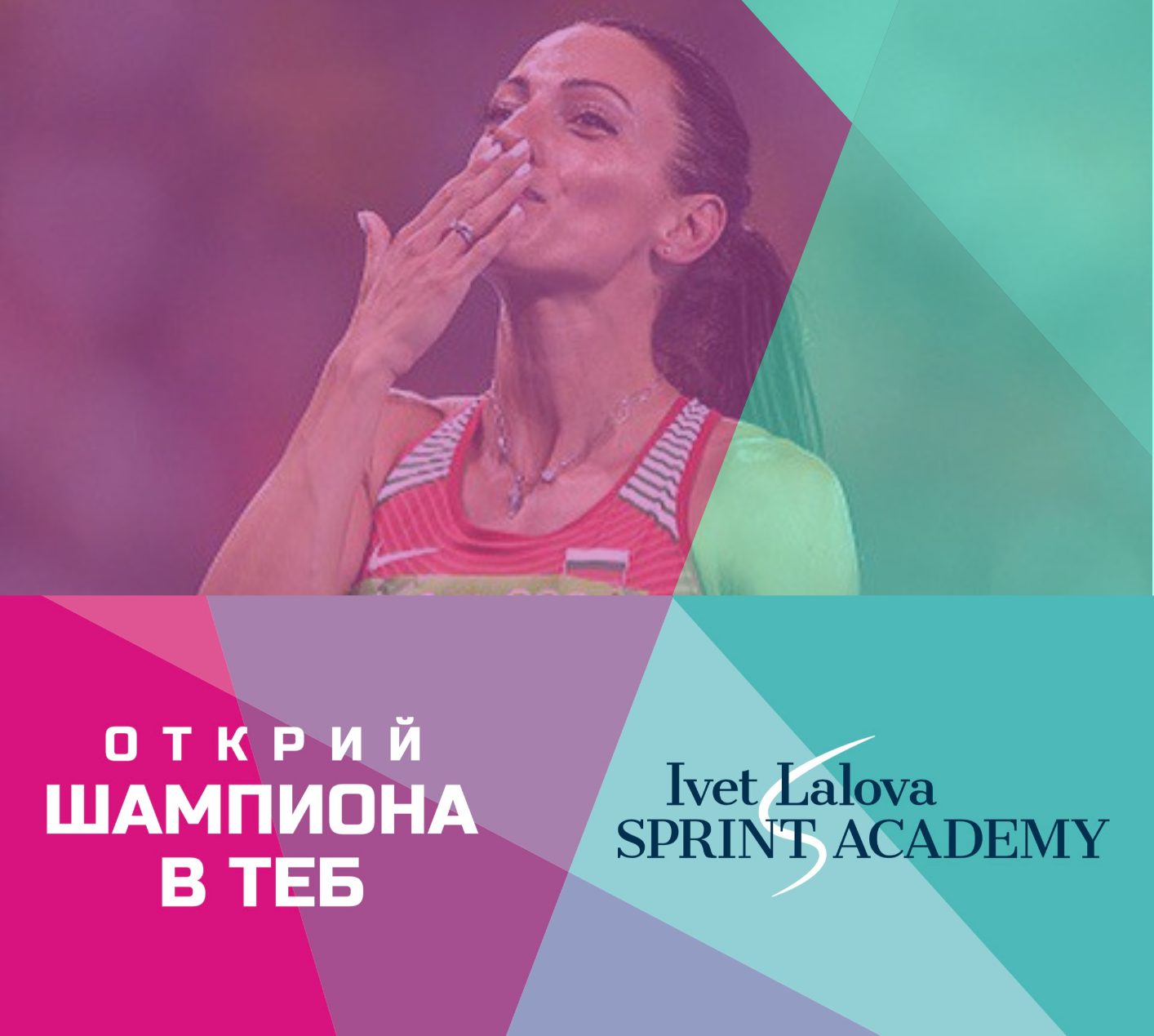 Summer trainings are located at National Stadium Vasil Levski
National stadium "Vasil Levski"
Schedule
Monday>
18:00-20:00
Tuesday
18:00-20:00
Wednesday
18:00-20:00
Thursday
18:00-20:00
Thursday
18:00-20:00
Friday
18:00-20:00
Saturday
18:00-20:00
Sunday
18:00-20:00
Sign up and explore the world of sport
Let's work and have fun together in the world of athletics.
Winter trainings have different timing and are located at Asics Arena and National Stadium Vasil Levski
Schedule
Monday>
18:00-20:00
Tuesday
18:00-20:00
Wednesday
18:00-20:00
Thursday
18:00-20:00
Thursday
18:00-20:00
Friday
18:00-20:00
Saturday
18:00-20:00
Sunday
18:00-20:00